Warming Muscle Rub 1.5 oz.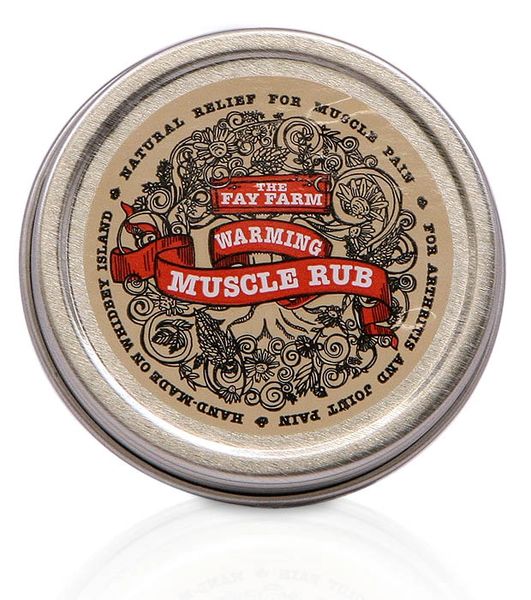 THIS PRODUCTS DOES NOT CONTAIN HEMP OIL EXTRACT. YOU MAY PURCHASE OUR HOE (HEMP OIL EXTRACT) FORMULA FROM OUR FRIENDS AT CANNATREEHOUSE.
Strained, sprained and tired muscles can occur in all people of all ages. Fay Farm Warming Muscle Rub has been designed for anyone suffering from persistent muscle and joint stiffness, fibromyalgia, rheumatoid arthritis or Multiple Sclerosis. Whether caused through regular exercise or gardening, our therapeutic natural warming muscle rub is designed to provide a quick anti-inflammatory treatment. Arnica flowers are among the many herbs added to provide deep, soothing relief combined with both warming and cooling essential oils and cayenne pepper.
Made with Organic Ingredients:  Organic Sunflower Oil, Organic Castor Oil, Organic Olive Oil, Organic Beeswax, Organic Unrefined Shea Butter, Camphor, Cayenne Pepper, Proprietary Selection of Herbs, Essential Oils.