Warming Muscle Rub 1.5 oz.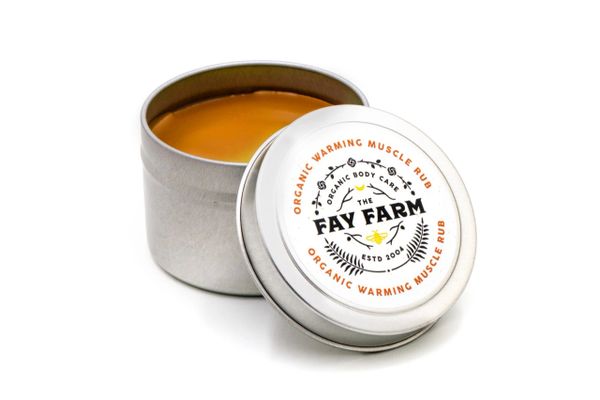 THIS PRODUCTS DOES NOT CONTAIN HEMP OIL EXTRACT. YOU MAY PURCHASE OUR HEMP OIL EXTRACT FORMULA FROM OUR FRIENDS AT 
CANNATREEHOUSE
.
Our Organic Warming Muscle Rub is formulated to relieve strained muscles, arthritis pain and stiffness. Our rub stimulates blood circulation in muscles and connective tissues improving joint pain, flexibility and range of motion. It has been found to effectively relieve the symptoms of fibromyalgia.
Ingredients: Organic high oleic sunflower oil, organic olive oil, organic castor oil, organic beeswax, organic shea butter, organic cocoa butter, organic cayenne pepper, organic arnica, organic goldenrod, organic solomon seal, organic teasel root, organic turmeric root, organic yarrow, organic essential oils of camphor, eucalyptus, peppermint, rosemary, cajeput, clove & ginger, organic tocopherol (a natural preservative).