Healing Hemp Salve - 3.0 ounce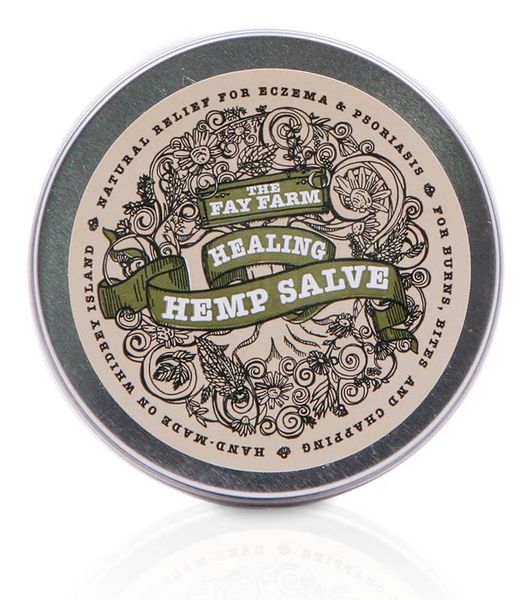 THIS PRODUCTS DOES NOT CONTAIN HEMP OIL EXTRACT. YOU MAY PURCHASE OUR HOE (HEMP OIL EXTRACT) FORMULA FROM OUR FRIENDS AT CANNATREEHOUSE.
Quite simply, Healing Hemp Salve is our most popular and effective salve for healing those who suffer from eczema, psoriasis, ichthyosis, burns, and bug bites to calm skin down, heal and rejuvenate skin. Hemp oil is proven to be one of the best healing and cell regenerative oils. Our careful selection of herbs and essential oils combine in healing harmony to provide instant and long-lasting relief to cracked, dry skin and to those who suffer from eczema. Try our healing hemp salve and discover what our friends at the farmer's markets and Pike Place Market have been enjoying! 
Apply Healing Hemp Salve directly to the affected area(s) preferably twice a day. Most of our customers begin to see positive results within three to seven days.

Made with organic ingredients: Hemp oil, olive oil, avocado oil, beeswax, burdock, calendula, chamomile, chickweed, comfrey, licorice, nettle, plantain, st. john's wort, yellow dock, essential oils of lavender, geranium, rosemary, and tea tree.