Healing Hemp ™ Salve - 3.0 ounce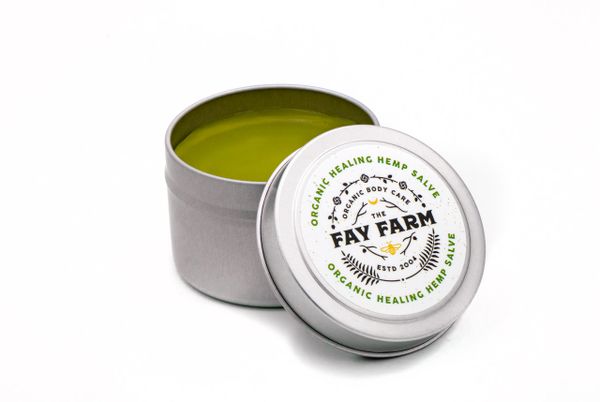 THIS PRODUCTS DOES NOT CONTAIN HEMP OIL EXTRACT. YOU MAY PURCHASE OUR HEMP OIL EXTRACT FORMULA FROM OUR FRIENDS AT CANNATREEHOUSE.
We formulated our Healing Hemp ™ Salve to treat my daughter's eczema and psoriasis. The natural ingredients have been found to relieve itching, reduce redness, moisturize and promote new skin cell growth.Use on other forms of dermatitis, burns, wounds, fungus and insect bites.
Made with organic ingredients: Hemp oil, olive oil, castor oil, beeswax, avocado oil, high oleic sunflower oil, pumpkin seed oil, cocoa butter, burdock root, calendula, chamomile, chickweed, chlorella, comfrey, figwort, gotu kola, marshmallow, nettle, plantain, usnea, yarrow, essential oils of geranium, rosemary, lavender & tea tree, tocopherol (a natural preservative).