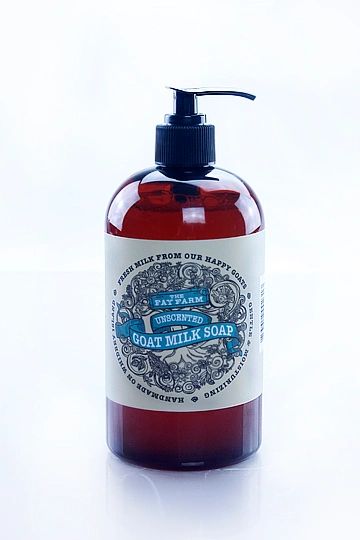 Our liquid soap is made with fresh goat's milk, olive oil and shea butter. It makes a luxurious body wash or can simply be used at the sink for extra gentle, everyday use. Try some and feel the difference!!

Our liquid soap is available in a 16 oz. bottle or a 64 oz. refill.
Made with organic ingredients: Olive oil, organic coconut oil, purified water, organic castor oil, organic goat milk, organic unrefined shea butter, alkali, and a small amount of tea tree essential oil as a preservative.