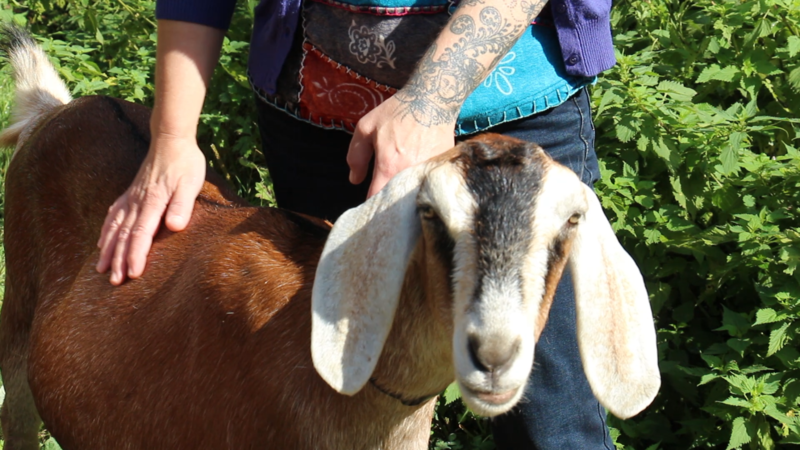 The Fay Farm is dedicated to creating quality natural body care products. We offer an extensive line of natural lotions as well as our highly acclaimed Healing Hemp Salve, which is an excellent natural treatment for Psoriasis, Eczema, Ichthyosis, Contact Dermatitis, itching skin, burn care and bug bites. Our Warming Muscle Rub has been used for the relief of sore muscles, rheumatoid arthritis, cluster headaches, migraines, and as a pre- and post-workout balm. None of our products contain parabens, alcohol, mineral oil, or phthalates. We use our products on ourselves and loved ones and only craft our products with all natural, organically-sourced materials!
Several of our high quality ingredients come right from our farm located in the rain shadow of the Olympics on picturesque Whidbey Island near Seattle, Washington. Milk from our herd of Nubian goats and herbs from our greenhouse find their way into many of our delightful products. We are confident you will enjoy our line of products and look forward to becoming a part of your life.
The farm evolved naturally, changing its direction from time to time until it felt right. We wanted a sustainable organic farm. At present most everything is working in harmony with the exception of a couple of bossy goats.