Serenity Lotion - 8.0 ounce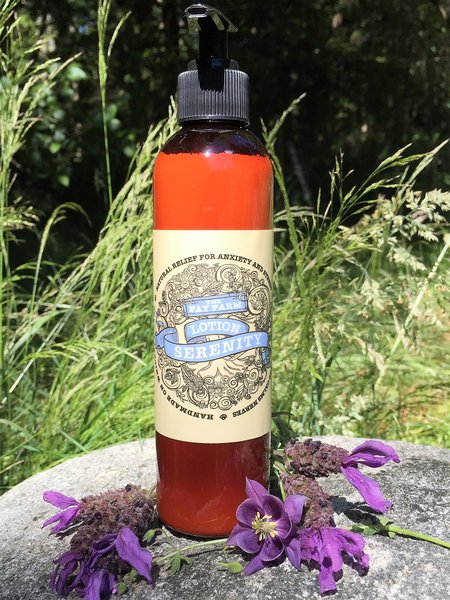 THIS PRODUCT IS NOT THE HOE SERENITY LOTION. OUR HOE VERSION CAN BE ORDERED FROM CannaTreeHouse.com.

This Product Contains Industrial Hemp Oil.
Our Serenity Lotion is made with all organic ingredients and is paraben and phthlate free. Calms nerves and effective for anxiety. Use for anxious times such as commuting, public speaking, work, visiting relatives, and insomnia. Magnesium Oil provides deeper relief. For best results, rub over the abdomen and on the sides of the neck over lymph nodes. Applying to the sores of the feet is effective for Insomnia.

Made with all Organic Ingredients: Purified water, organic hemp oil, emulsifying wax, stearic acid, organic grape seed oil, magnesium, organic apricot oil, organic argan oil, organic jojoba oil, essential oils, chamomile, green tea, oats, passionflower, skullcap, gluconolatone, and sodium benzoate (a certified natural preservative)